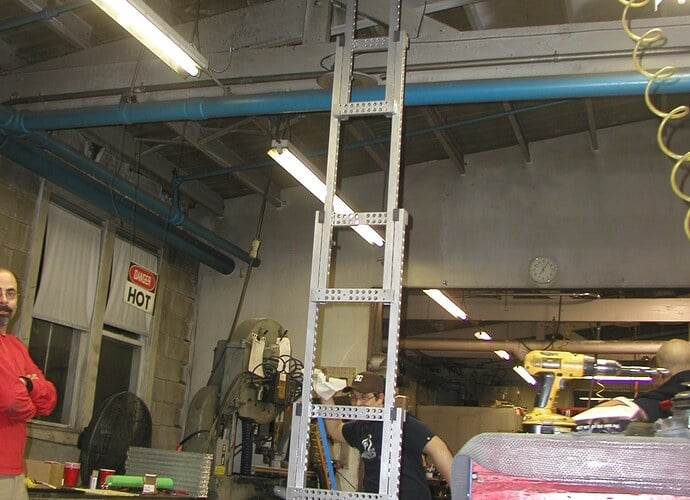 Finished our lift and tested its height. It hit the ceiling, so it should defiantly will clear the overpass.
looks really cool! and sturdy!
but why would you want to be able to lift the ball so high?
hurdle over a trackball on the overpass?

-Leav
woah thats pretty high…
how much time does it take to get to that height?