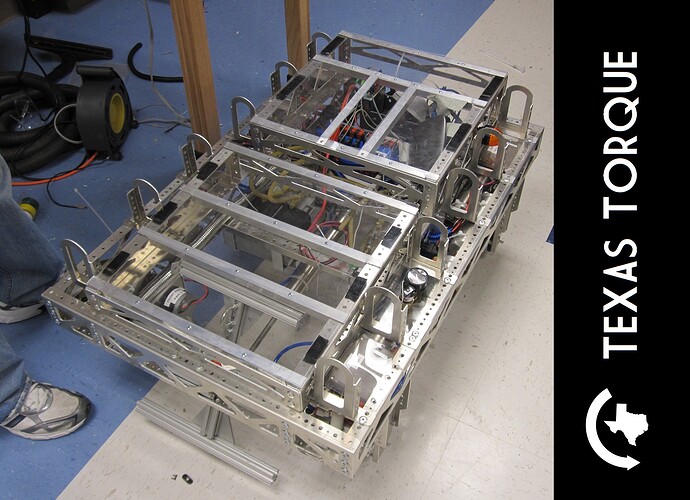 YouTube - Texas Torque FRC 1477 6 Weeks Video
Vimeo - Texas Torque FRC 1477 6 Weeks Video
I know we lack safety glasses in some shots.
Doug & James,
Very clean looking design. I think I've seen that pneumatic shooter design somewhere.:rolleyes:
Nice job on the swerve this year.
Good luck at Bayou, and we will see you at Lone Star!
Thanks Paul
We've got some upgrades already in the pipeline. Also it's mecanum not swerve.