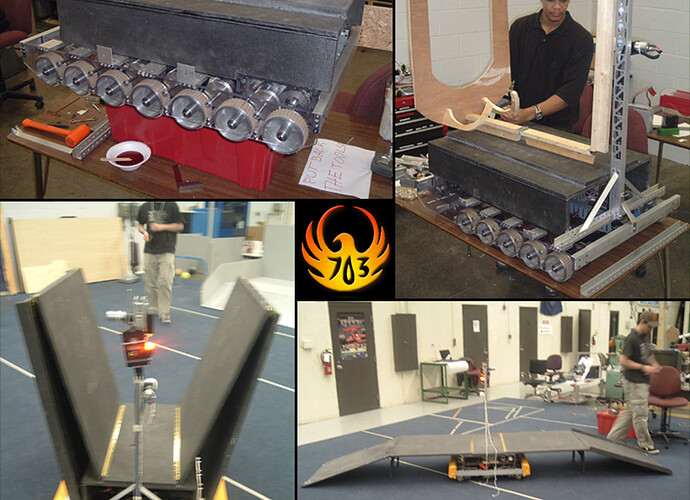 Better late then never I suppose. Here is our 2007 Robot.
The image in the top left shows a view of our 14 wheel drive and our Carbon Fiber "Riser".
In the top right is an image of our arm mock-up (I didn't have any good shots of our finished arm but it's basically the same only made out of lexan and aluminum).
The bottom left image shows our robot with ramps in the starting configuration just before we shipped the robot.
And finally the image on the bottom right shows our ramps fully deployed (Not all of the side rails were installed when the picture was taken).