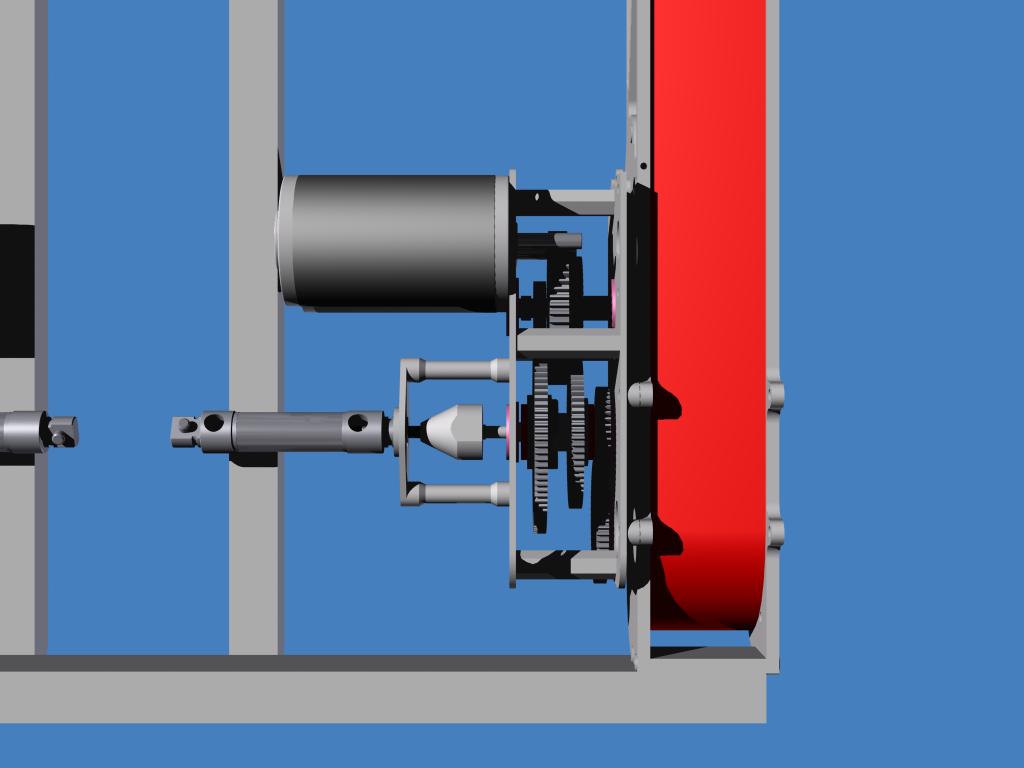 Well, here's a render of my latest CAD project.
Most details are welcome to be shared.
Low speed of 3 fps, high of 9. The intention is to have the driver have high as a default, and switch down in order to politely escort robots across the field.
The side plates are .125 thick plates of 7075. The track system is the OutBack Track system.
Questions and comments welcome. (And unlike the other thread when I posted something like this, I really don't want a rule discussion… I just want pointers on my design.)