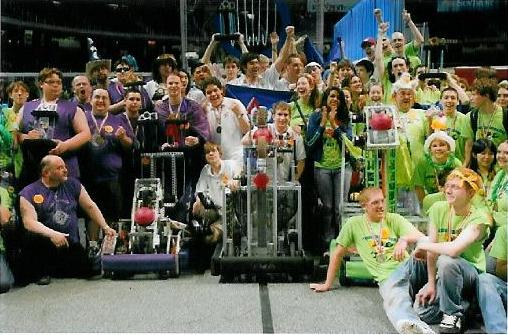 the Northern Chicken Wizards
Congrats. Those were great matches. I enjoyed every bit of it. Hope to see you guys again this upcoming year.
Sigh…

Double sigh?

The Championship this year was awesome, and the matches on Einstein were some of the most exciting all season. Congrats again to the winning alliance.
Three great teams with great robots.
We'll be seeing the Northern Knights again in Toronto :yikes:
Can't wait.
our alliance beat them…once
llol yeah… once…

match 2 of the finals was the most exciting match I ever saw at championships, hands down!

for some reason… it was mine as well… haha…
but seriously… i was flippin out cause i thought it was going to be so close… and it was… thank god we were on that ramp at the end of the match…
every point counts in a FIRST comp =D