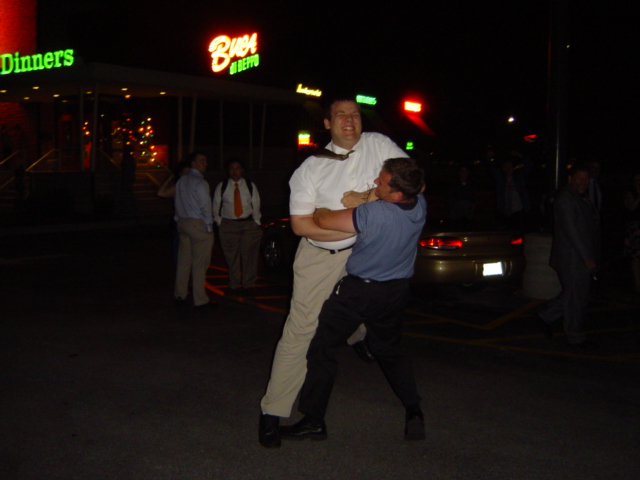 After Dinner Thursday I Tried to bearhugg Paul but he reversed it
Yeah baby! This is the picture I was talking about. Big Mike has been trying to bearhug me since Nationals and this time he almost got me, but I decided to try and reverse it. I got him a good 6 inches off the ground, but was spent for the rest of the weekend.
He got me back Friday morning when I was preparing to go on the field as MC. He must have lifted me 4 feet in the air!
Fun stuff!!
-Paul
So how's your back, now, Paul?