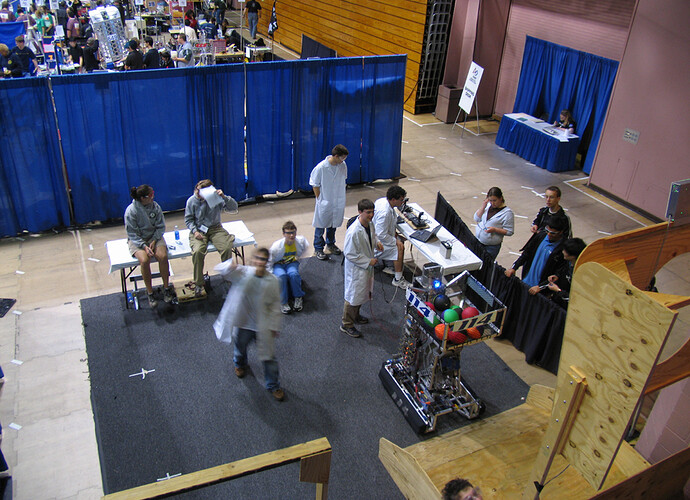 Here we are, the men in white coats.
This photo was taken at SVR, on the practice field. We were adjusting the lookup tables for the auto-fire setup, and doing a general systems test. Also visible is the overly complex robot (named AIMBot), sitting and about to fire. You can tell (if you look closely) that the camera is locked, and the turret is aimed and ready to fire.
Our turret served us well this year, as we only had a single mechanical failure on the entire robot: a bolt being slightly loose and causing another bolt to catch on it.
So overall it was a good season!