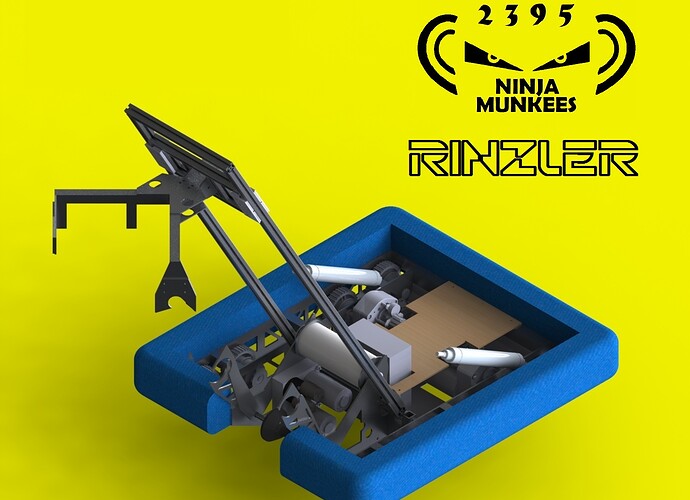 FRC 2395 is proud to present our entry for the 2013 competition.
Meet RINZLER
-8WD belt driven chassis.
-Modified direct drive Vexpro Ball shifter transmission.
-14 FPS Adjusted high gear.
-6 FPS Adjusted low gear.
-Modular lexan blocking system for full court defense.
-Dedicated 30 point climber 20 point dumber (See OKC for shooter).
-10 inches per second loaded climbing speed.
-It has a twin named Tron.
Video will be posted sometime after we compete at Hub City.
We will be competing in Lubbock and Oklahoma City this season.
Good luck everyone!
See you on the field.