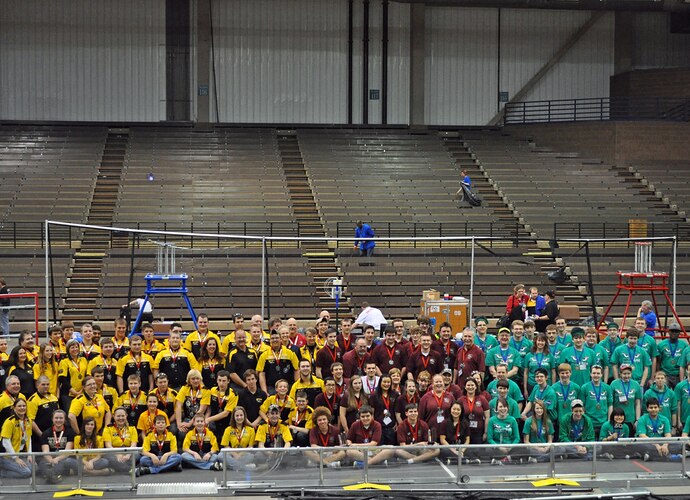 Congratulations to all three teams! 1986 for adding another win to their regional streak and 1987 for being regional finalists!
Uh, and 1730 for winning their third Engineering Inspiration within 5 years in GKC. I believe congratulations are in order for that, too.

Nice to see medals around everyone's neck this weekend. Still seems unusual for 3 high school in the same school district to have 3 separate teams instead of folding into just one. To have all 3 be so successful is truly amazing. Our community goes out of their way to support and mentor these students and I am thrilled to raise my family in Lee's Summit, Missouri.
I'm not sure it's too unusual… in my school district (suburban Minnesota), we have five high schools and four robotics teams (but we're from Minnesota, so we do things a bit crazy up here).