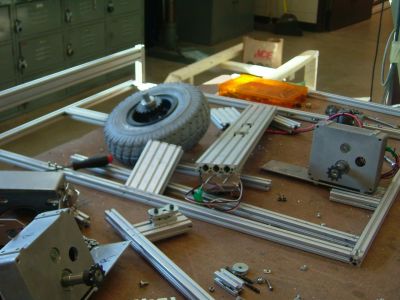 Yeah, this was our drivetrain/chassis 4 days before ship!
So umm, how did it look the monday before ship?
With a bot looking like that how do you have time to post pictures here or even read this comment? Back to work!

Based off of what you guys had on Sunday, I'm willing to say that you were sitting pretty on the Monday before shipping! It looked pretty sweet and I hope you guys post a finished picture sometime soon.