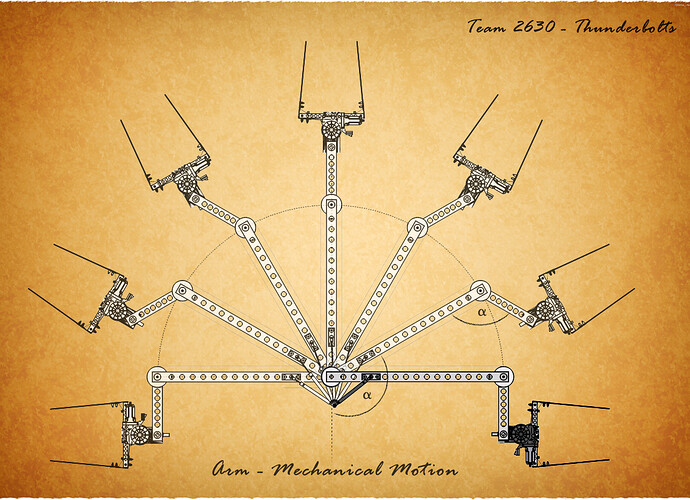 This is a CAD rendering of our Arm for the 2011 game.
The idea driving the design was to have a fully double sided arm which can pick up from the floor and place tubes from both sides.
The design choice had a cascading effect throughout the design of the robot: everything had to be symmetric and almost nothing could be placed where the arm was sweeping through.
It's a complicated design - but that's half the fun

(you can click the tag frc2630 on the right side to see the real arm on the robot)
Animation of arm in action here:
http://www.youtube.com/watch?v=wiPMw7SfBkk
Real video coming soon, pictures of the robot here:
www.emekhefer2630.com