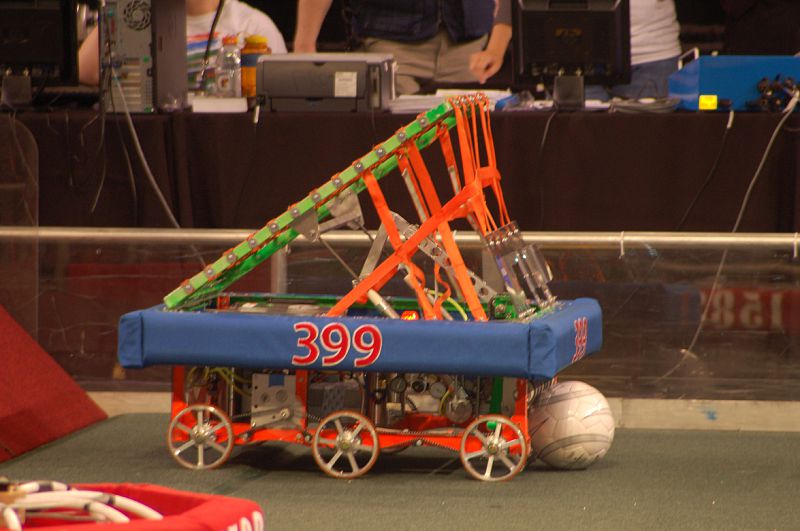 Rene said that there would be changes, well here they are.
The top is made of bungee cord, and it articulates.
Up (like in the picture) for deflecting balls back into the near zone. (And for kicking)
Down for going through the tunnel.
The straps are to ensure that a ball can't go more then 3 inches into the frame, and they fold in when lowered.
The hammer is also lowered upon lowering of the top screen. (Yay software! :D)