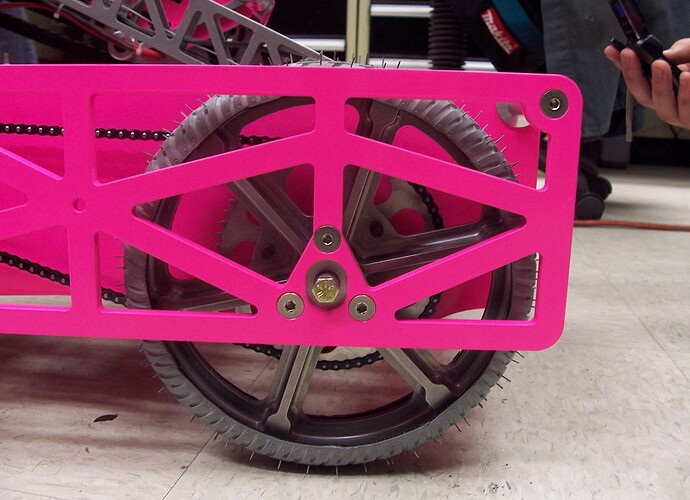 "We have been using the same pneumatic wheels since 2003. Last year, Roccobot 2k6 was really whobbly on the carpet during competition. We had great success in pushing matches and climbing over obstacles with these wheels and we really did not want to get rid of them.
So we made them better.
We CNC new wheels that are lighter and slightly stronger than the ones before. Plus it does not require air, so no need to check the air pressure before and after every match. The only thing that remains is the rubber tire part of the pneumatic wheels. We cut the tire out and screwed them onto the wheel."
Taken from this post: http://www.chiefdelphi.com/forums/showpost.php?p=584116&postcount=5