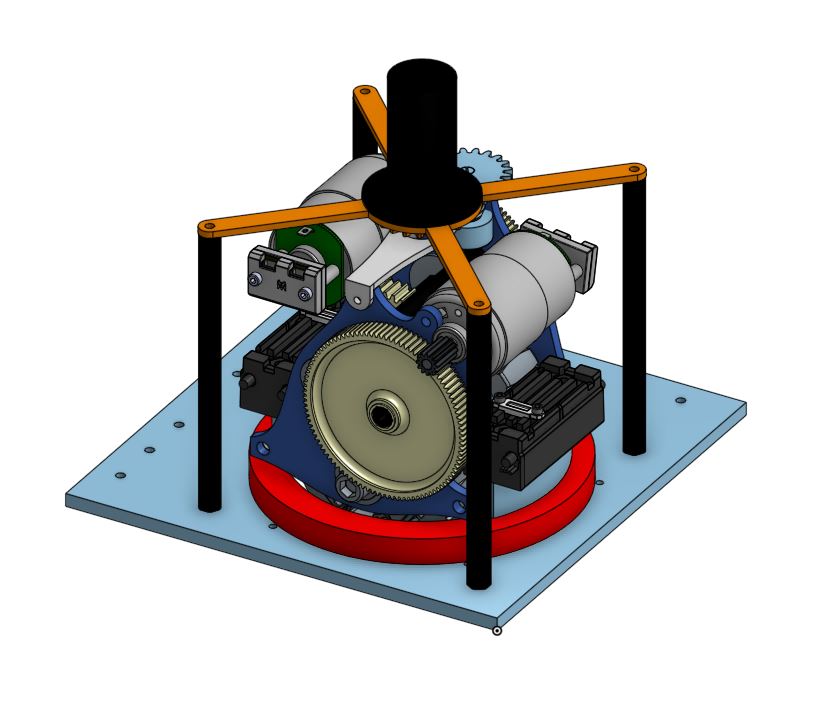 Version 2! Embrace the strengths, disregard the weaknesses.
17.26 ft/s free speed
Changes:
Absolute encoder is now on the module (theoretically allowing full-talon control)
Changed to AM Magnetic backshaft encoders because if you're not going to build it, why not splurge?
Saved about 4.5 inches vertically
I didn't put together a BoM or weight for this one, but it's probably actually slightly lighter because of some material savings. About the same price.
This design only has about .25" of ground clearance, which is probably okay because I wouldn't want to use it in a game with a non-flat floor, for reasons discussed in the previous thread.
As mentioned before, it should be possible to do 3 sensor cascade control with the Talons using auxiliary PID. I haven't looked deeply into this, so there may be a gotcha preventing this operation.
This design probably wins for both the tightest thing I've ever CADded, as well as (probably) the largest bearing on a swerve (6824, 120mm id).