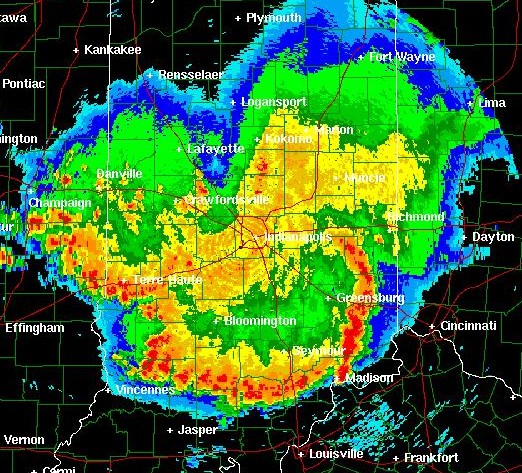 I just want to wish a good luck to all those who are in the vicinity of IRI this weekend, and hopefully this storm shown here at 12:30am local Indy time washes away all doubt of a soggy competition and leaves everyone ready to compete this morning.
That city in the center of that is Indianapolis btw.
Good Luck to all participants, spectators, and all those who have made the pilgrimage to Indiana for one of the best off seasons in FIRST.
But more importantly, Stay dry and Stay safe.