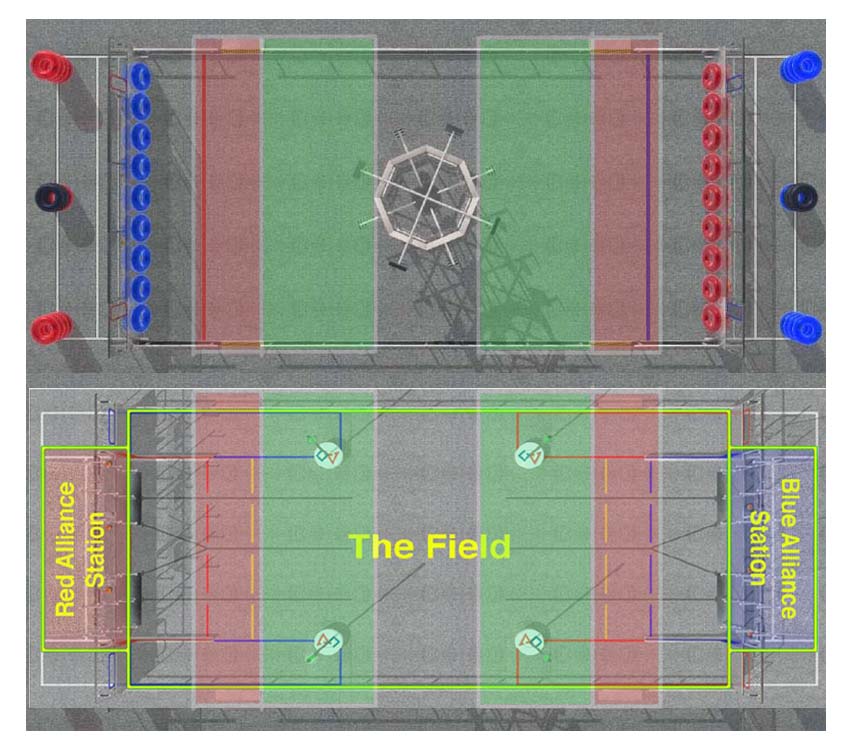 After looking at a ton of 2007 videos on Blue Alliance, I made this easy Comparison image to show where tubes would most likely go, however the data I'm sure will be askew as this year, the idea is to get the tubes as far as possible, not just in the area.
The faded area in Red is where most all the tubes that weren't deliberately dropped had fallen, though it is an average. I have seen about 10 human players (usually same team stuff) hit the rack. I'm sure getting that kind of distance will be more the target then 2007.
The Green zone is where the majority of the thrown tubes that had some kind of lift had fallen and laid to rest. No tube really made it to half court, which is important as plenty of ringers were laid to rest at the edge of the green area as I marked.
I'm sure this is common and obvious knowledge, but having it in a visual sense is stunning to see that throwing any tube will have to be done inside your little zone, or else an opponent is going to snatch it easily.