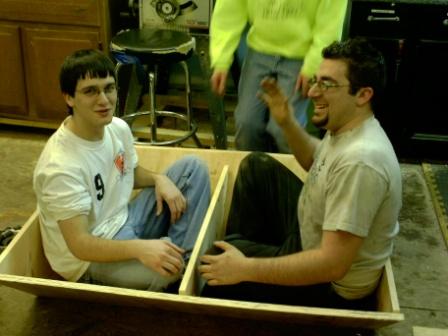 The bumps built and no robot, guess we can go fishing.
Someone on our team made a reference to this as well. Something along the lines of, "And if the school floods, two people will survive."
Hehe. Our tem was thinking about using them as some shelves or making some nice big speakers.

-Tanner
Hahaha, my friend and I ended up in a bump too, singing 'I'm on a boat.'