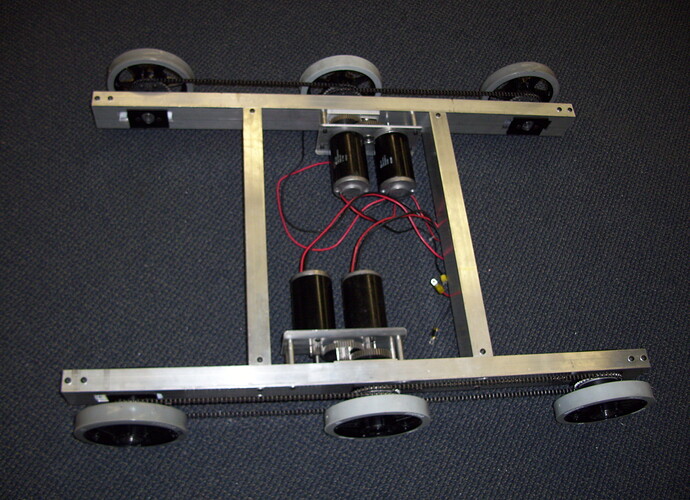 A complete robot base constructed using Team 221 LLC. components.
The version shown includes a set of side rails, ladder bars, FIRST Kit Wheel Adapters and a prototype Toughbox Adapter.
The Toughbox Adapter Kit allows you to use the guts of an AM Toughbox to add a direct drive single speed transmission to your machine.
34.5 lbs. as pictured.