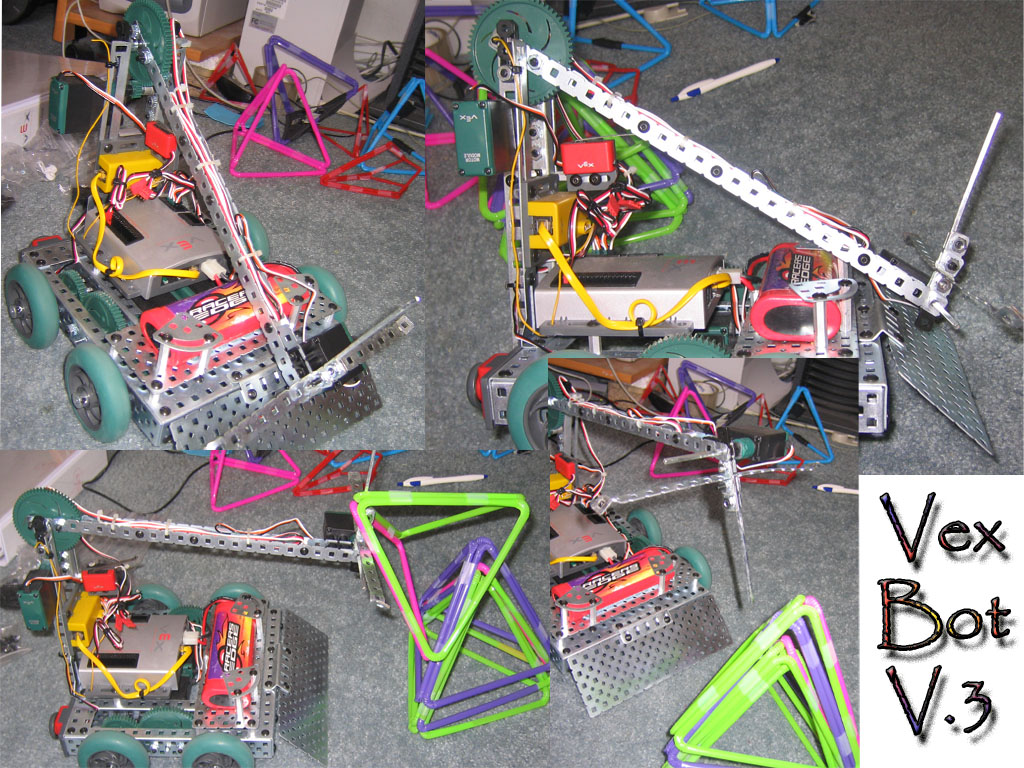 Nothing special… V.3 is a better stacker. V.2 had a problem getting stuck on the goal, it would take a while for the driver to come out of there. V.3 stacks very easily. There was a thread on the forum about which bot does V.2 looks like… 217 or 229? Tell you the truth V.2 didn't have any of the features that 217 or 229 had. But V.3 sure does. It has that Thunderchicken's Finger or Division by Zero's killer arm. The only feature V.3 is missing is the telescoping (which can be done with one more motor, I only wish if regular servo worked with this controller). IRI committee gave out tetra trophies this year. I so wish if I had some of those with me right now.
… Project completed perfectly. Now time to start another one…
Oh yeah… before I forget. V.3 isn't made to play any kind of water game that Dave might be thinking about.