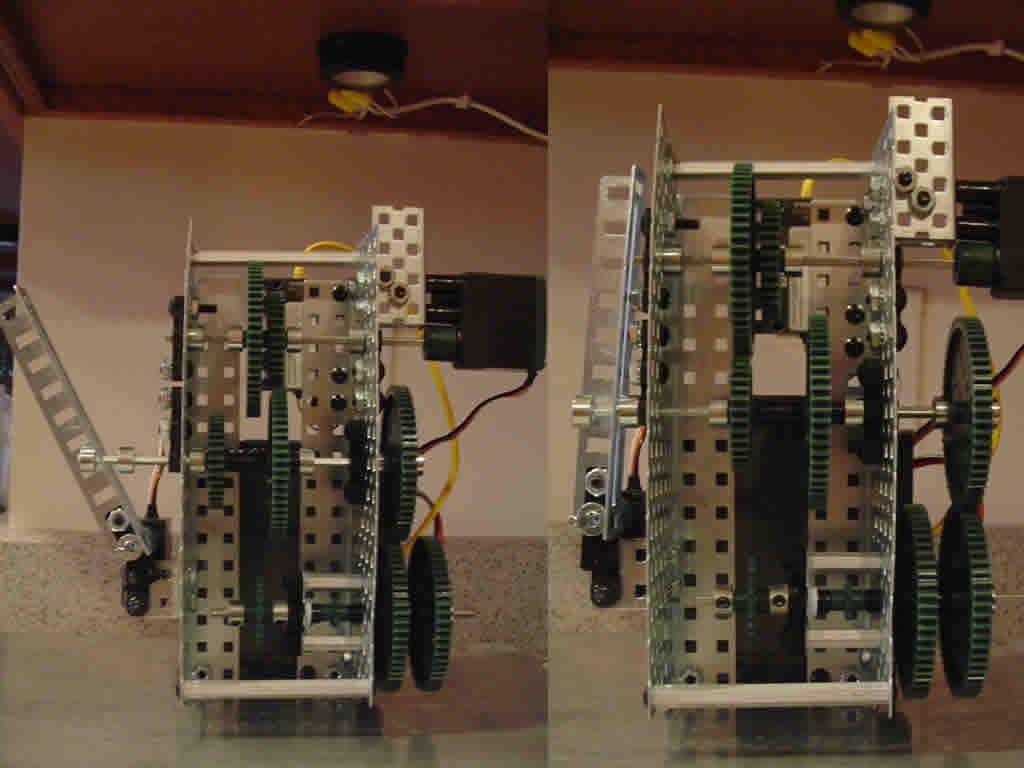 I got the idea for this from this:
http://www.chiefdelphi.com/forums/showthread.php?t=39999&highlight=vex+shifter
I realize mine is kinda crude at this moment, I am still working on adding more motors to the gearbox.
And yes, it really does shift on the fly, but it usually binds if the gears aren't rotating.
Anyway, comments? questions? suggestions?