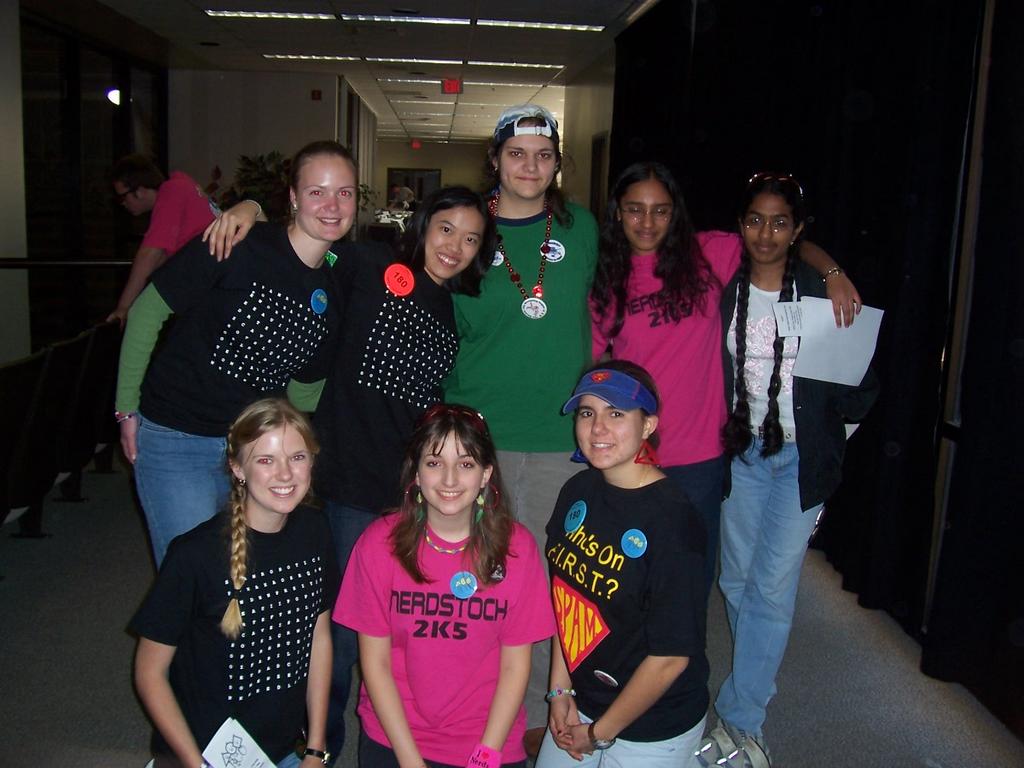 this picture was taken at the florida regional at the RCU meeting that was held. the people are:
top row(left to right):april d(180), tiffany l.(180), (me) victoria b.(108), Neesha P. and Kiri R.(233)…
bottom row(left to right):brittany d(180), lesile s.(233), mary b.(180)
and the guy in the background is brandon b.
yes, we had guys show up to the meeting… they took up the entire seating area! lol