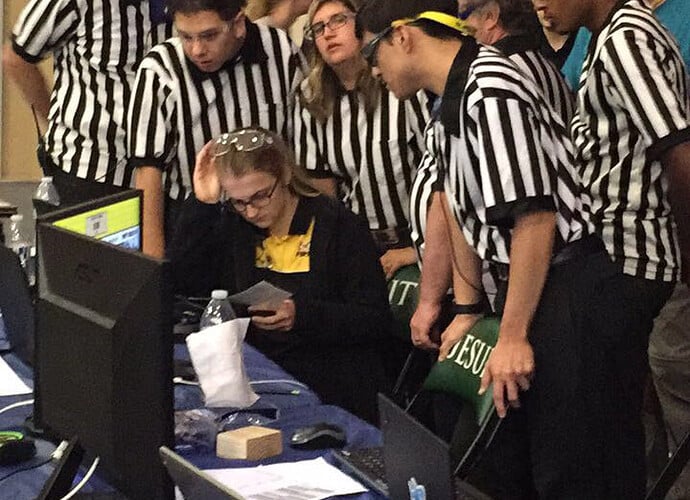 We again had Video Review at TRI and again it worked wonderfully. It happened between Semifinal 2-2 and Finals 1.
Alliance #3 turned in their coupon after losing SF2M2 by 2 points and were assigned 25 penalty points. They asked that each of the cube herding penalties be reviewed. The refs reviewed the match footage and believed that each of the penalties was accurate so no changes were made to the score.
This seems like a very valid use of review, had a referee made a mistake, either miscounting the cubes or even hitting a button too many times could clearly be something that would be over turned. This review didn't effect our schedule our event ran on time the entire way.
Here is the link to see SF2M2 - https://www.thebluealliance.com/match/2018txri_sf2m2