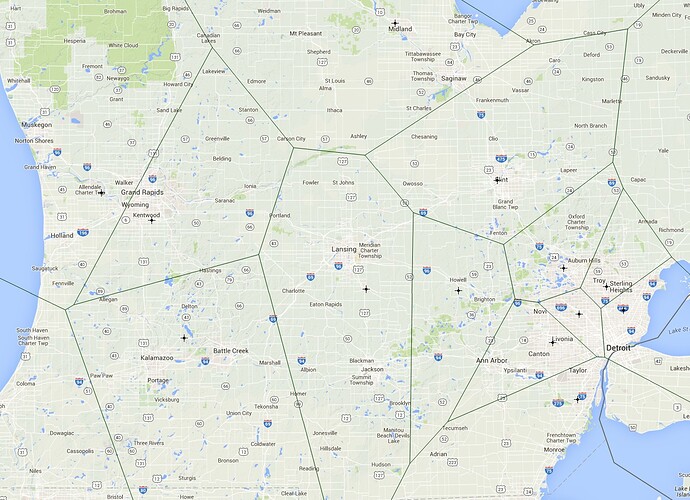 Detroit Area Voronoi Diagram for the 2016 Districts. Should be close to what FiM call home district. Just for discussion topic, as we wait for our homes to be announced. Shows influence of new Marysville district on teams, along with the elimination of Bedford on down river teams. Just a talking point, not part of FiM decision makers.
I saw the PNW district diagram, and never heard of a Voronoi diagram I thought I would check it out. I used the site http://lpetrich.org/Science/GeometryDemo/GeometryDemo_GMap.html but could not figure out how to save the data points, so it would be more dynamic.
I was interested in seeing how the new Marysville district impacted the home venues for some of the teams we typically run up against. Also with the elimination of the Bedford district, what impact that had to the down river teams.
Also the tip of the thumb data is inaccurate, as has them competing in Saginaw, but interesting.