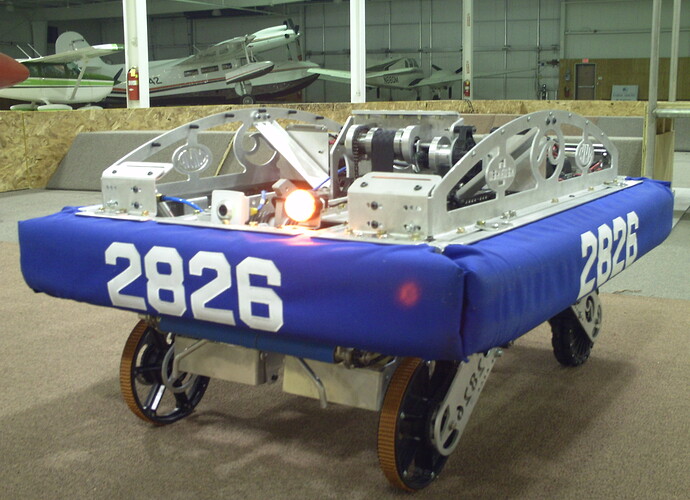 Completed 2010 Robot, does not have its polycarb cover on it. Please feel free to leave any feedback / questions.
Looks like you guys finally figured out those bumpers

Looks AWESOME, especially that ball magnet and suspension. Maybe we can make Minnesota happen again this year?

That looks amazing. You can't tell your a second wear team by looking at your bot. Great job. I cant wait to see this in action in a few days.
That's sweet. Good luck this year!
-Nick