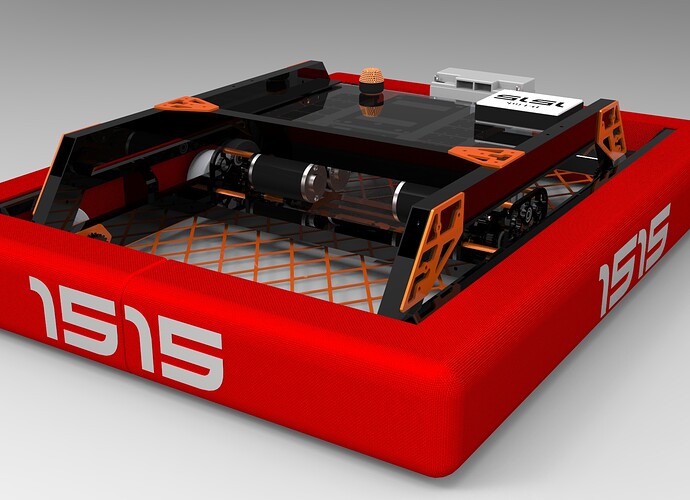 Tentatively MorTorq's 2013 drivetrain (and my first full SolidWorks project). This revision features modular electronics and a superstructure mount.
Our electronics are on the underside of the lexan in the back and are able to slide out of the frame for maintenance. The battery locks it in place.
The design also features WCP 2-speed gearboxes and colson hubs to maximize our resources.