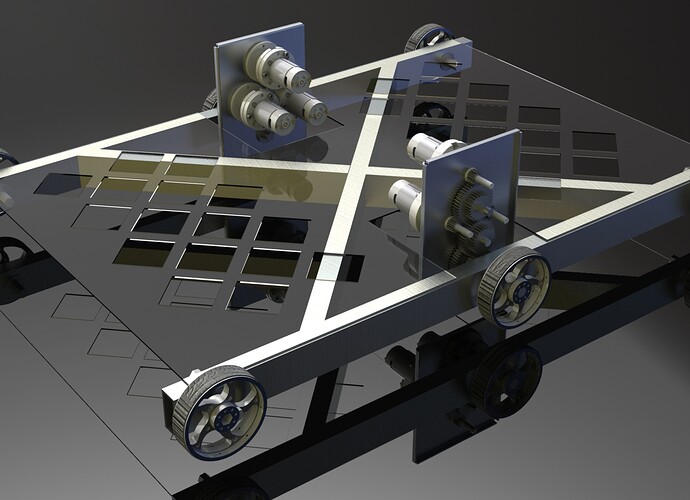 With all of the Chassis CAD's that have been posted I realized it's time I put a new one up.
6 wheel drive
Center Drop of 1/8"
2x1 tubing
Custom Wheels (Diameter - 4" )
Gearboxes are custom and still in the works.
No, the plate with the holes is not actually made of glass. But I figured you would like to see beneath it.