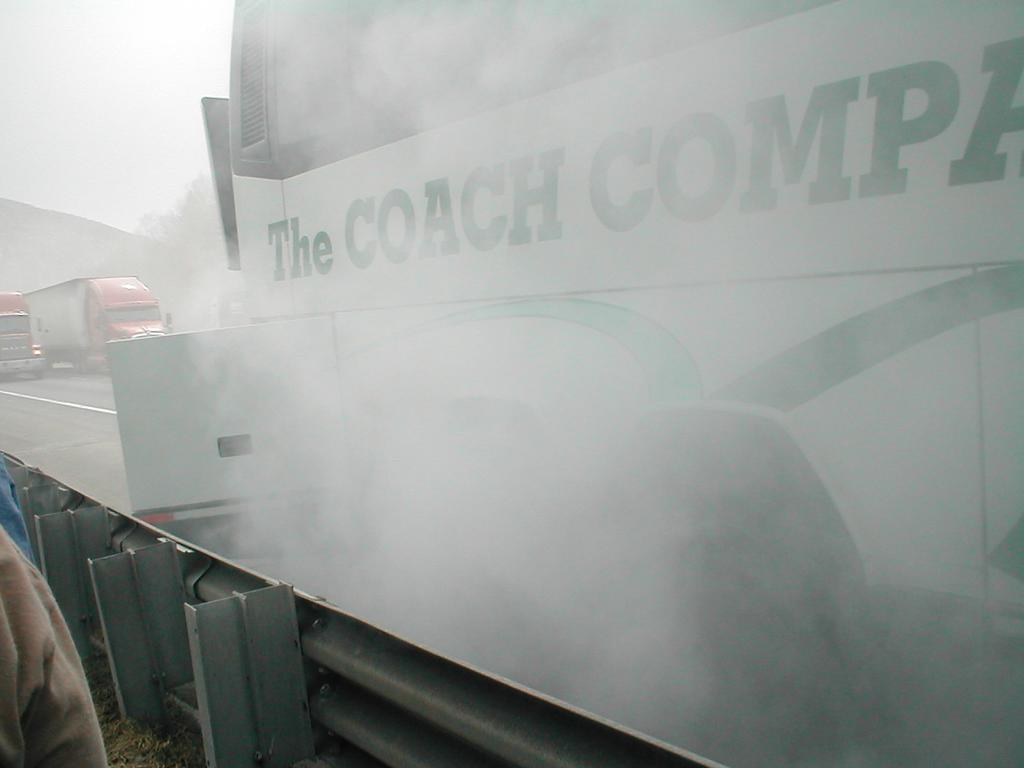 As team myself and my team mates from team 40 were on our way to Waterloo Canada, our bus unexpectedly ran into a little problem. Apparently, a turbo charger blew, which caused the oil lines to break, spilling oil over the engine, which crated a massive amount of smoke. We managed to evacuate the bus, and no one was hurt in the process.
Even with all of our tools and two Vex kits, we couldn't repair the turbo, so we had to wait 3 hours for a replacement bus. So, to pass the time, we counted the number of Wal-Mart Trucks that went buy (40 of them, if anyone is interested).
So what's the moral of this story? Be thankful that we didn't have such a failure on a plane.