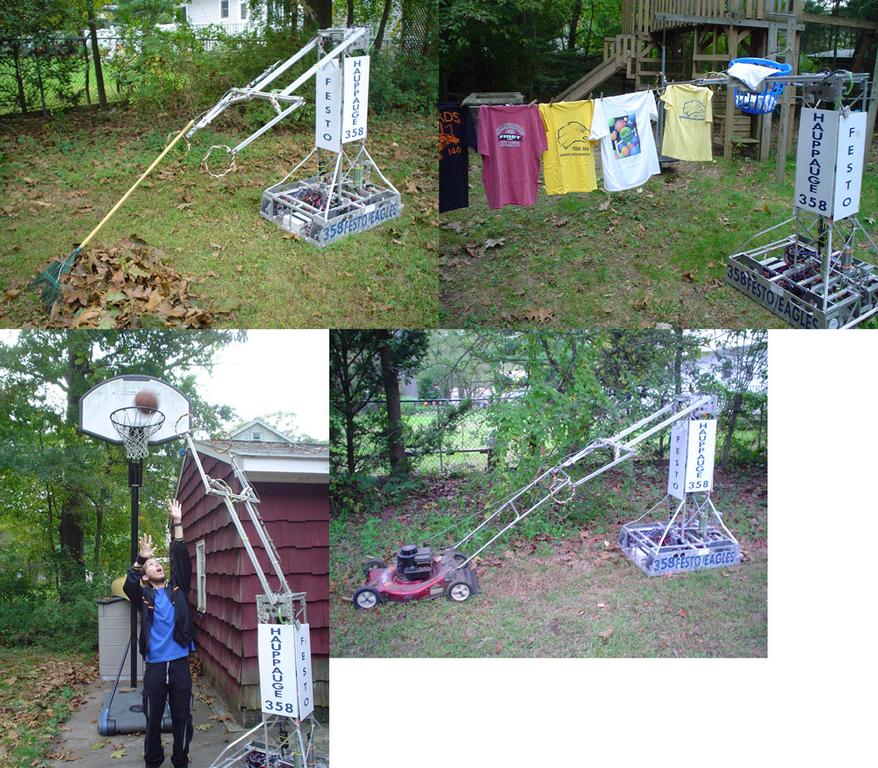 This summer, the school was being renovated and the robot room had to be emptied because of asbestos…so the robot needed somewhere to stay. Naturally, I, as the head scouter and videographer, volunteered. We were close friends already, so it worked out pretty well.
However, it didn't just hang around all day collecting dust—it earned its keep.
When it wasn't doing my chores or sorting laundry for mom, we goofed around a little, playing some 1-on-1 basketball or ultimate frisbee. It even insisted on cooking some of our meals for us- and we couldn't be happier.