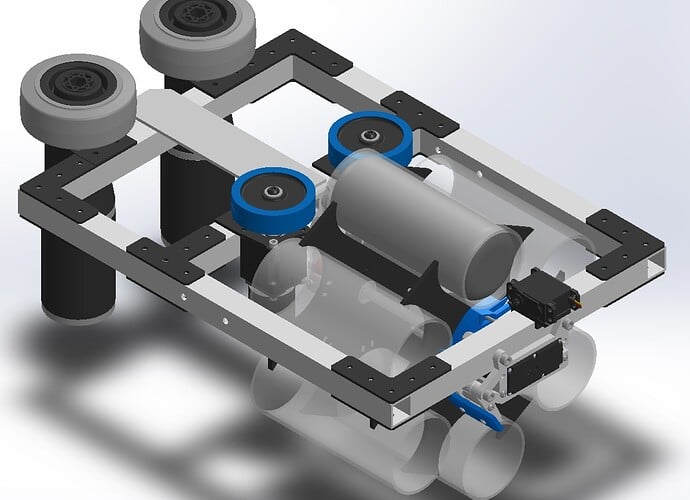 A break from all the Stronghold furor.
Shirt launcher powered by electricity rather than compressed gas.
Servo-actuated ratchet-and-pawl indexing mechanism.
A small servo pushes the current shirt, within the chamber, forward ~2" in order to contact the BAG motor's wheels.
BAG motor -> 1:3 VersaPlanetary ejects the shirt from the chamber.
CIM motor -> 1:1 ratio accelerates the shirt at ~30ft/s tested.
Please offer criticism/advice.