HAHAHHAHAH, great job on that Bharat. I really cannot go a whole week without my lungs being filled with smog, smoke, and whatever other things those factories shoot out. Id much rather wake up to hard irritating sulfur winds hitting my face then a gentle seabreeze.
Bah… North Jersey.
::Shore all the way::
Reminds me of a quote from the Chinese Guy back in 2003.
"Speaking about healthier, the Texas air was sooooooooo much cleaner than NJ air, I felt my life expectancy being extended another 5 years. Then I got real sick cause the air was too clean. Once our team returned home from the nationals, good ol' NJ polluted air filled my lungs…then I remembered how much NJ sucked…"
Ok guys, come on, Central Jersey isn't that bad. I mean if you can get past the severe overcrowding, land fills, schools built on toxic waste dumps, and the congestive traffic, it could seem quite appealing :yikes: .
Aww, comon, stop perpetuating the stereotype of New Jersey being dirty and polluted. There are huge swaths of forests, and even in a relatively densely populated suburbs like those near my team, one does not get the impression that it is a dirty place.
That really is true, NJ past the factories and big cities, really is a beautiful place to live, although i must say the Jersey air is different then almost anywhere else. Although Neil was right about one thing, the schools being built on toxic waste dumps, maybe thats why our Robots can "defy physics".
Home sweet home!

I'm originally from New Jersey, Wanaque to be exact, in Passaic County. We didn't have large industry in our area, but we did have a few state parks and watershed area surrounding the Wanaque Reservoir.

our air is a lot cleaner than New York City's air. whenever i walk NYC streets too long my eyes hurt from the smoke.
and of course we are cutting them down as fast as we can to accomodate the NY suburban sprawl…
:rolleyes: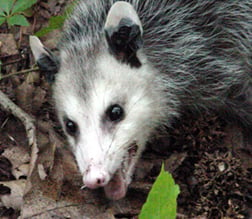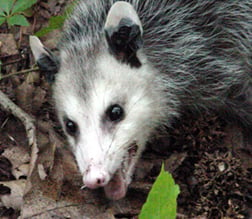 soo Sorry that NYC is sooo bad for you-- NYC is better now and great-- i love NYC
but NJ umm well u guys have are crazy drivers

you have to beware of you jersey folks on the turnpike now
every state has it's own beauty and somewhere in jersey you can see it like the shore and Bradley beach
it's true, drivers are a WHOLE different story :ahh:
hey dont talk about bad drivers, until you have been to Mass

i have never ever seen NJ like that well maybe just once. i thought we work in NJ for the crops and framing but i guess not, o well.