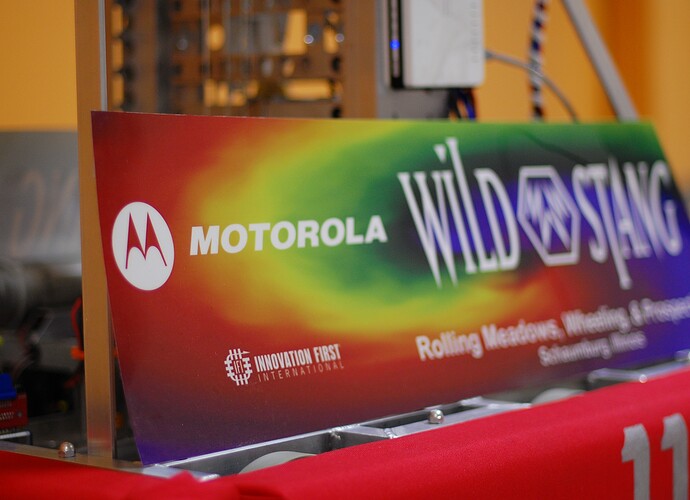 Wildstang's 2011 robot represents two firsts for our team. I'll fill you in on the details for one of them, you should be able to spot the second one (hint: it has to to with the design).
Every season prior to this one, all 15 years Wildstang has been in FIRST, we have had a single sponsor's logo on our robot: the Motorola batwings. Motorola gives us money, a place to practice, and access to their model shop, the machines in it, and the labor of its employees. Twelve days into the build season, we learned that the shop was shutting down, all the machinists were losing their jobs, and we would not be able to use it anymore.
Through prior conversations with JVN, we knew that IFI would be willing to get us through a season if something like this happened to us. After a quick call to John, who had a brief conversation with Tony, they agreed to make any sheet metal parts we needed this year. Without IFI's support and Tony Norman's dedication to the educational robotics community, our 2011 robot would not exist in its current form. The least we could do is put their logo on our robot.
Team IFI has a new member.