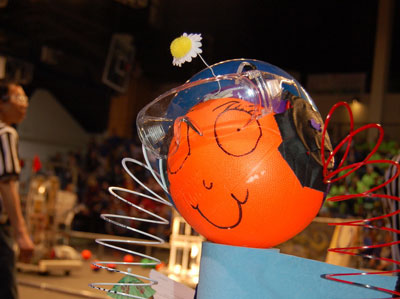 Meet Nerfie. This is what happens when people don't have a field to fix.
That is funny. I was using a sharpie to color in the rips and cuts of the poof balls during build season and made a face without knowing it. It was so funny when I realized what I did. Thus Poofie was born. I will get a pic up soon.
We have Wilson in our Pit also. It is the "Blues Brothers" variation made up of a hat and glasses that were being handed out at the Midwest Regional. I will try to remember to get a picture tomorrow to post also. . .