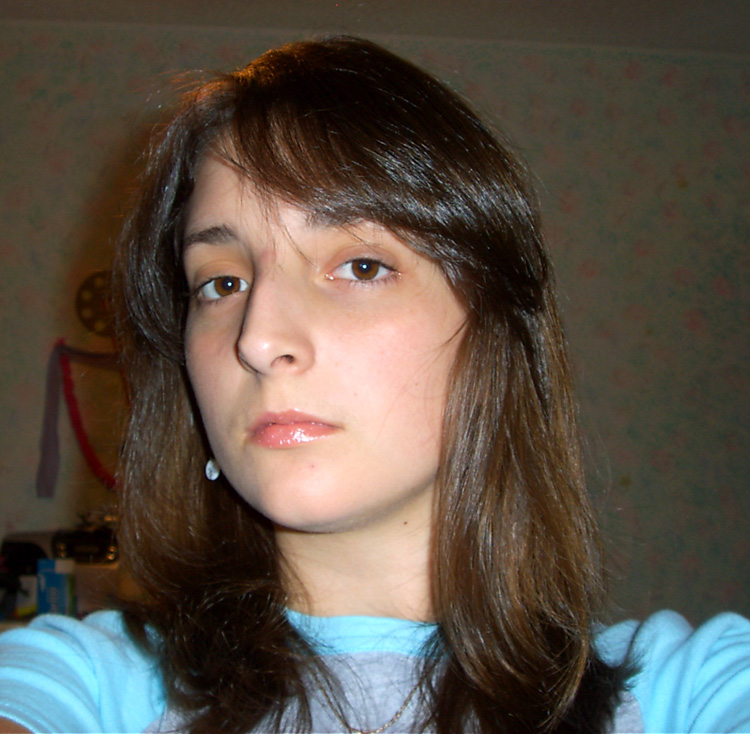 hi!

me with straight hair. sorry… i have a thing with being serious in my pictures…
if you look in the background, there are two gears from Roccobot 2k4 hanging up on my wall along with a pink lei and a RCU headband…

what you can't see is also a 1st place FIRST medal (from NYC, 2K4) and tons of buttons, swag, and other robotics momentos all over my room.