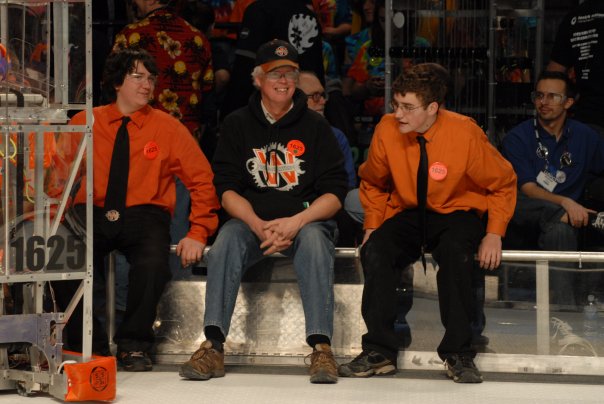 You guys were great at Midwest… arguably the best drivers there. Are these the same guys as last year?
Last year we actually had two drive teams, one was Myself on chassis and Dillon Carey (pictured on the right) as my auxiliary. The other was Jake Carey (twin of Dillon) on base and Brent Carlovsky (aka popo) on auxiliary.
and i myself am very happy that we finally slimmed down to one drive team, more practice
You guys were awesome partners in Midwest!
What happened to your drivers mixing colors up. Didnt you guys used to wear opposite color shirts (orange/black) and same with pants and ties?
I thought this looked like a familiar pose… I got the flip side of the situation.
http://photos-f.ll.facebook.com/photos-ll-snc1/v2463/84/83/1400267718/n1400267718_274637_5603068.jpg
Congratulations Winnovation! I think you guys are in for a sweet season… gets out wagers book
-q