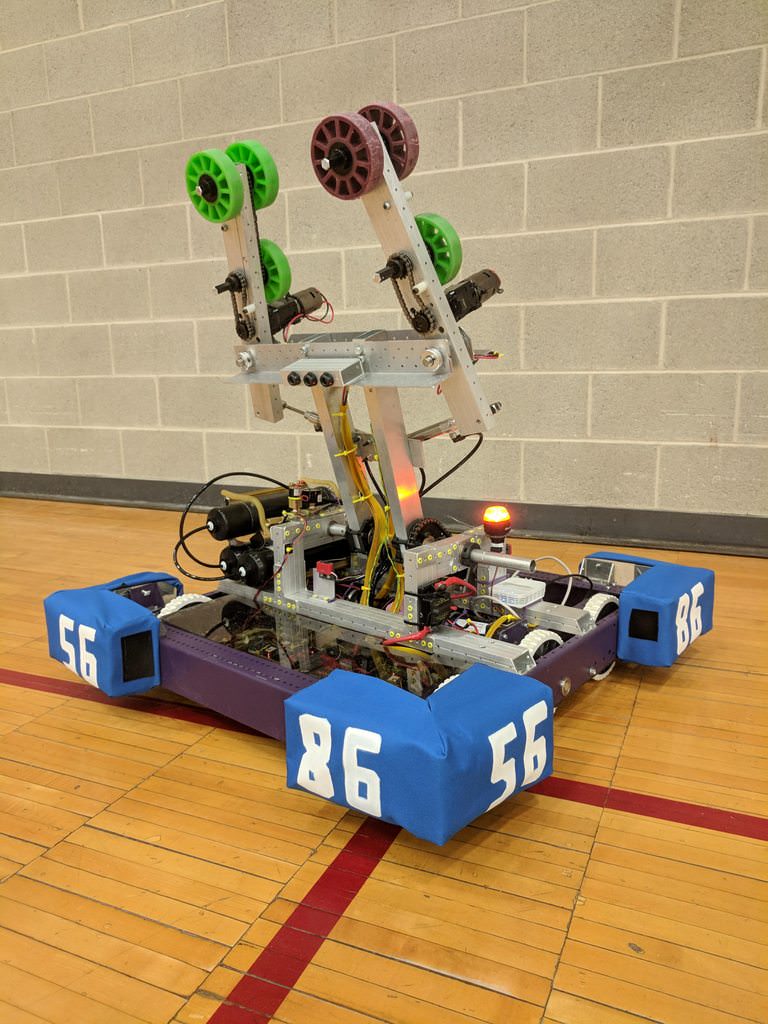 Vault/Switch specialist. Built with Versaframe and an 8.45:1 kitbot using basic shop tools (hand tools, drill press, chop saw, and bandsaw).
NE Granite State Quarterfinalist, NE Hartford Quarterfinalist.
Big thanks to teams 973 (for arm design help), 195 (for machining), 176 (pneumatics), and 125/558 for telling me my design strategy wasn't dumb. See you in the offseason!