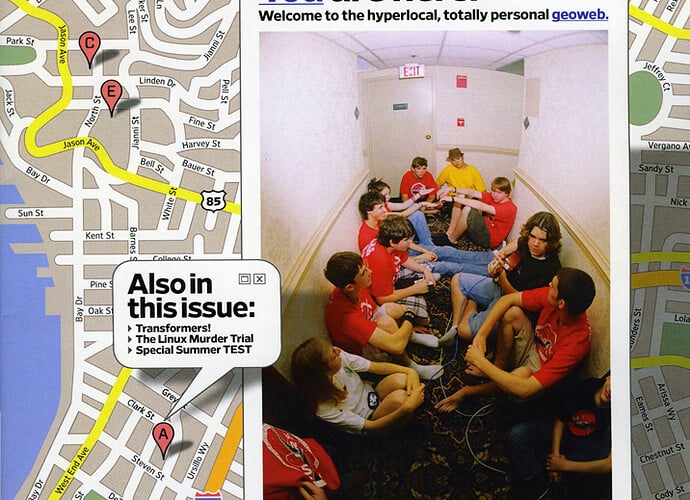 Wired Magazine had a special promotion through Xerox for subscribers that was available in the time between Regionals and the Championship. The first 1,000 subscribers that uploaded an acceptable photo to their website would get it printed on the July cover… and here is mine.
Each custom cover is one-of-a-kind, and I submitted this photo by team mentor Ed Clark from the 2007 Florida Regional. This is many of our team member's favorite photo from the season (believe it or not), because it really shows the crash and fun after FIRST events. One of our students started playing guitar in the hotel hallway, and the majority of the team put down their video games and came out to listen and relax. You can see the Cat5 network cable running between everybody to the end of the hall. Just overall a very relaxed photo of our team.
Anyway, just thought this was cool. As I said, this is a custom job that Xerox did, so don't expect this photo on your local bookstore's copies :-P.