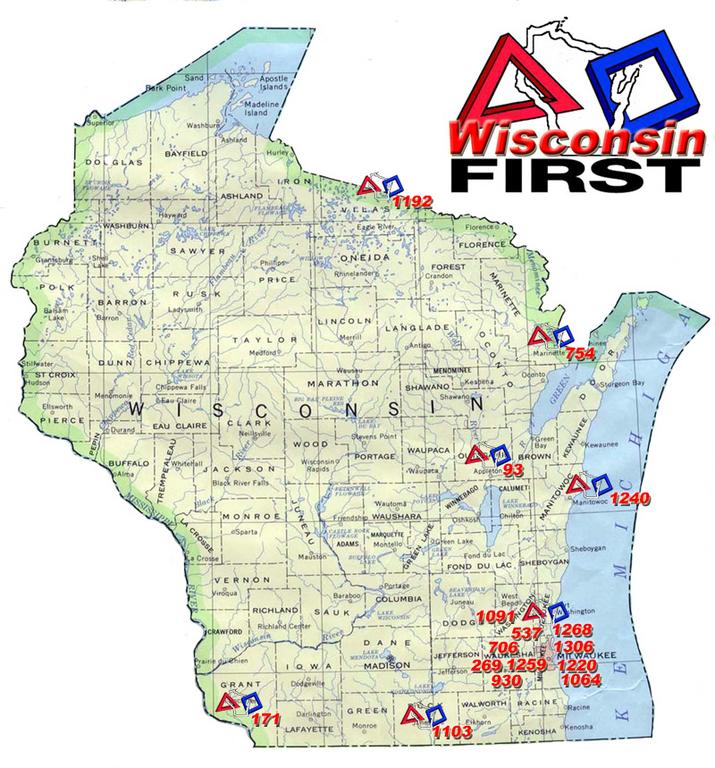 Here are Wisconsin's teams - most concentrated around Milwaukee. Not nearly as packed as they are around Detroit! WOW!!
Dude, I love that FIRST logo with the outline of Wisconsin! That's so cool!

MrToast
Thanks! I'm trying to put together a Wisconsin FIRST web-site to provide some cohesion and information exchange among the cheesehead teams. We've grown pretty fast in the last couple years and need to follow the lead of other states who have created and coordinated in-state activities.
Any other Wisconsin teams out there want to get together to form a state FIRST organization? Let me know!
Thanks!
Schuff-man
There are a number of people working to try to get WisconsinFIRST off the ground. There has been a lot of work done, but it got delayed by this last season.
Right now, we have been using a yahoo group: http://groups.yahoo.com/group/WisconsinFIRST/.
If any of you are willing to work on a website for Wisconsin FIRST or to help us out with lots of other stuff, let me or Kevin Kolodziej know.