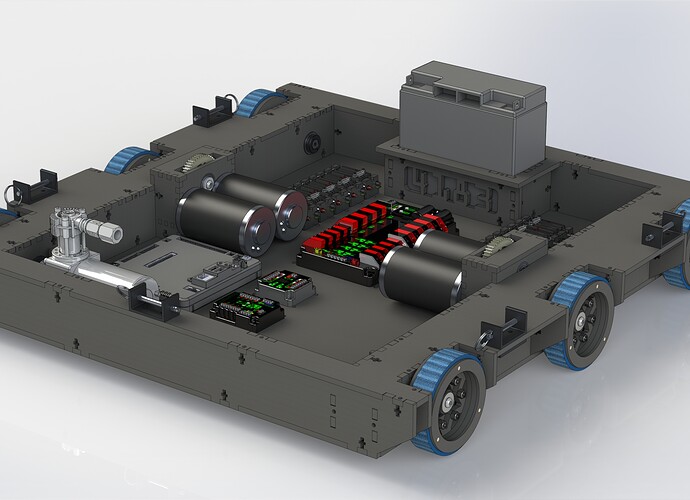 A redesign of the wood west-coast style drivetrain found
here
.
Improvements include:
-Integrated bumper mount with brackets and bumper supports
-Removable custom 2-stage gearbox for a free speed of ~12.5 ft/s
-No precision machining is required for any metal components
-Single piece belly pan and top plate (made by flipping the plywood sheet between two separate laser operations)
-Custom plywood wheels designed by s_forbes (though any wheel with a 1/2" hex bore can be used)
-Equation-driven CAD for faster modification
-Incorporates new Bit Buckets CAD Library components
-Stained black for superior performance
Game allowing, we hope to use this drivetrain for the 2016 season. CAD will be released before Kickoff.
I'm happy to answer any questions and welcome suggestions for improvements.