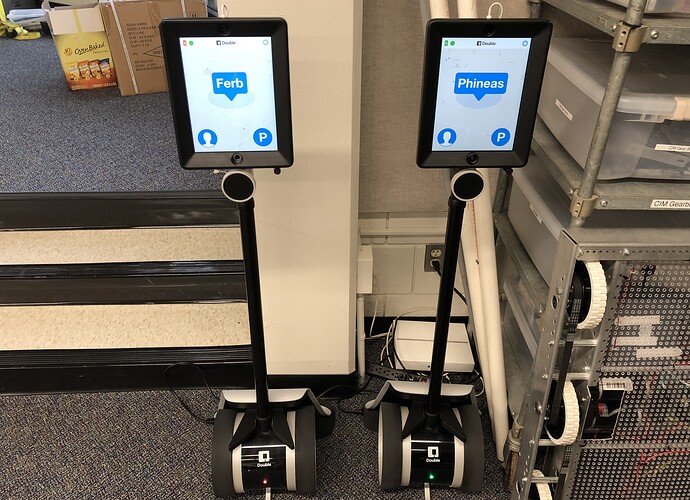 Our new telepresence robots that were generously donated by one of our awesome NCSSM alums. Thanks Carl!
Awe very nice, but will FIRST make an exception to allow for 900's driveteam to use these telepresence machines to drive their robots in matches?
I don't know but you can bet there will be a Q that will need an A for that.
Would certainly have violated H07 this year.
Why am I disappointed that one isn't a triangle and the other a cylinder?
Still pretty cool to get to play with.
For those interested, we can invite you to some of our team meetings this fall to interact with actual Zebracorns. Shoot me a PM with your email address. I can't promise I'll arrange anything for another month or two but it's our intent to have guests use these. As well as our own students and mentors - including me next week when I'm at VMworld.
—Marshall