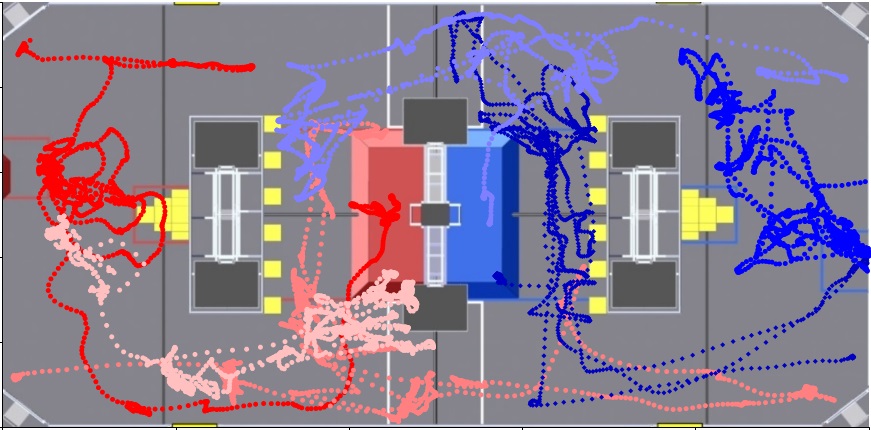 I would like to give a big thanks to the hosts of this event: Team 3624 ThunderColts. I would also like to thank all the support staff, volunteers, and attending teams for allowing Zebra Technologies to run their DART system again this year.
As some may remember, this system was used at last year to track robots around the playing field. This year Zebra extended the tracking to cubes, referees, and the FTA.
I also want to give a shout-out to Team 2869 Regal Eagles who had both the events highest speed in a qualification match and the longest distance traveled in a qualification match!
For those interested in seeing Heat maps of the qualification matches as well as the .csv files for all matches they are at the following dropbox link: HHH18