Our current pit structure is PVC tubes, and it is terrible to set up, wobbly, and cant reliably hold up monitors or give-away shelving. It looks like this when set up, with the addition of two 4-foot tool carts, a battery cart, and some other free-standing items like a table. (sorry in advance for the limited pictures, it's all I had on hand)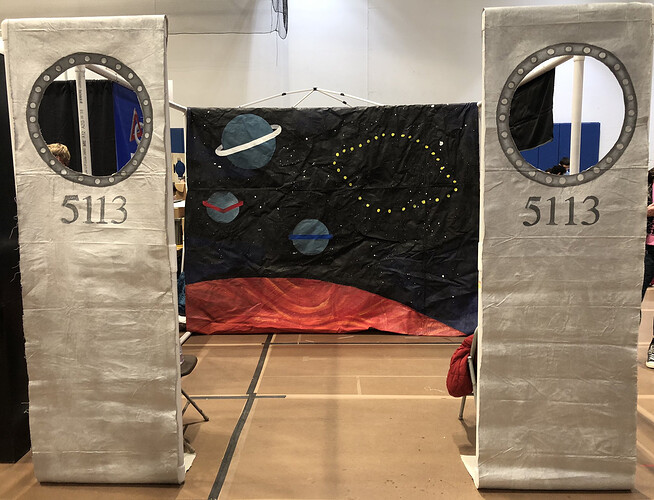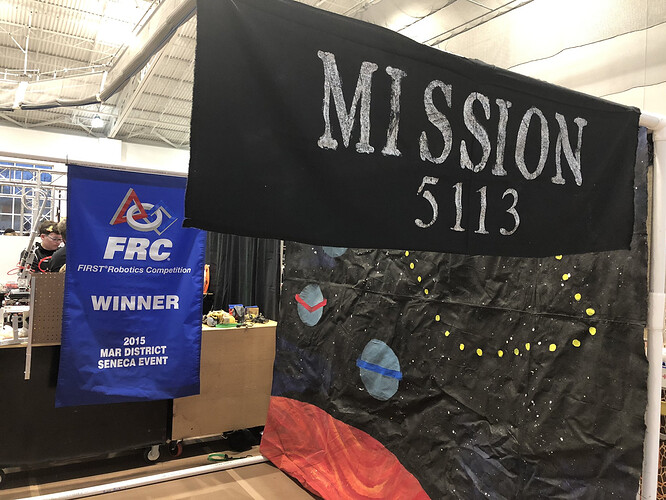 We would like to get a new structure, possibly a truss, but I am looking for recommendations. I'd like to stay under $2000, but more could be doable. Ideally it would be easy to assemble, and not the kind of truss with the long legs that can get easily dented and misaligned. We also plan to keep doing the back and front painted pit banners, so the truss or other structure would need back and front bars that can support them.
We are looking for lots of suggestions for styles, suppliers, etc, so if you have an idea, please send it my way.