We are using a 2-stage cascading elevator system with chains for climb, however, a mechanical stop for the climb was not incorporated so it slides down after power is no longer provided to the motors driving the system. I realize that this is a design flaw, but is there any way to apply a mechanical stop that would prevent the robot from falling back down, or at least slow down the rate at which it falls so that it would still be off the floor 5 seconds after the end of teleop.
A ROBOT is considered HANGING if, five (5) seconds after the ARENA timer displays zero (0) following TELEOP, it is fully supported (either directly or transitively) by its GENERATOR SWITCH.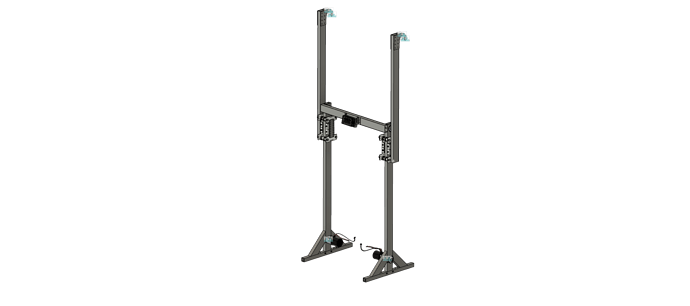 The main hindrance are the sliders that move up and down the stationary beam because it limits the mountable space on the stationary beam to less than an inch on the top and bottom.

We were looking at springs to slow the fall but any suggestions are welcome.