We accidentally disconnected an air tube from an air tank while it was still pressurized. This caused an enormous gust of wind to shoot from the disconnected airtank terminal and it blew out a small white plastic air tube lock. Below is a picture of the un-damaged airtank side: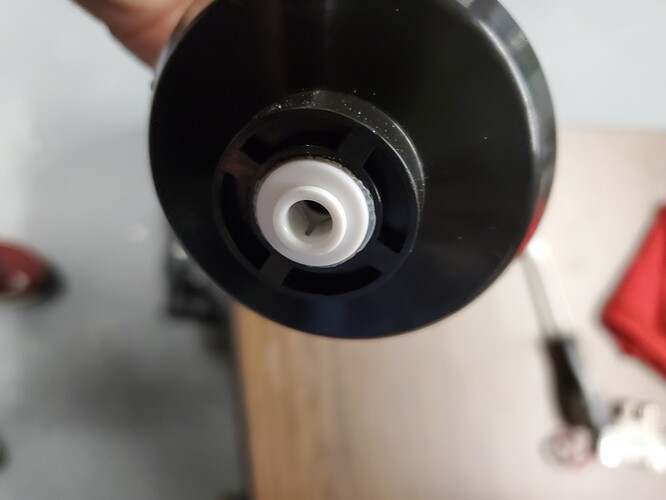 And below is the damaged terminal side (notice how the white, plastic airtube securing clip is missing):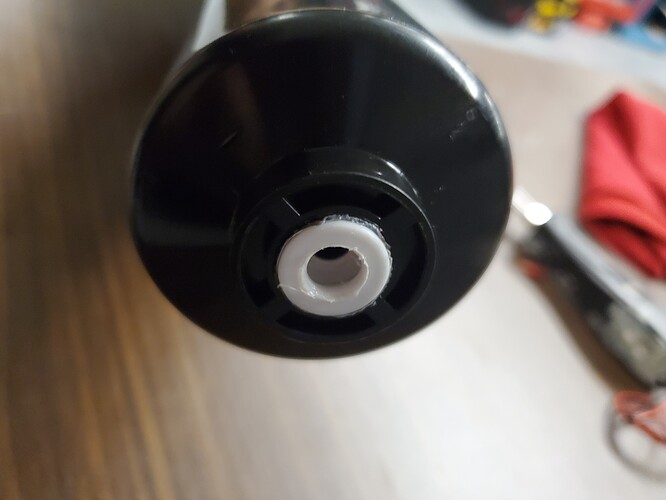 Does anyone now the name of the small, missing securing clip? We may end up having to replace the entire airtank if we can't replace the clip.
Thanks in advace!