We must each do our part to keep the dream alive
slippery field… lunacy 2.0?
Any water game has to overcome this issue: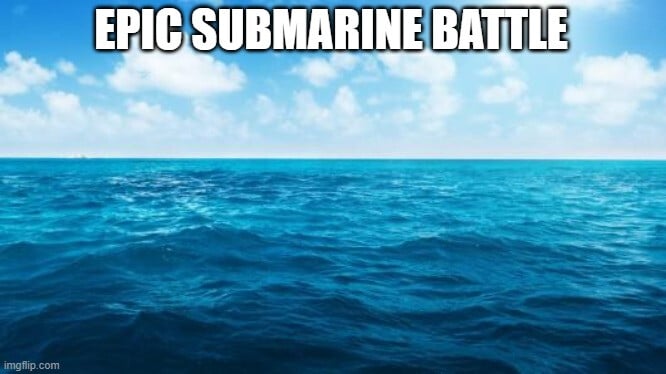 Actually, an accidental water game was played as a demo scrimmage in the summer of 2000 or 2001 at JPL. The game was played outdoors, if you know anything about California, you know it never rains in Pasadena in the summer. Except the was a downpour the first in 128 years recorded for that date. There were puddles on the carpet.
Those robots were throwing up rooster tails of spray. Hint - FRC robots don't work well soaking wet.
Another time at Epcot, a thunder storm flooded the tens where the pits were, so no power to the pits until they dried out.
There was Daly Division at CMP in 2017 in St Louis. Water was on the field because the Dome roof leaked. Tarps were put up to protect the driver station. Pictures are out there somewhere.
Meanwhile Marshall used this as an excuse to bash the robot bags, indicating all they were good for was tarps

There actually is (was?) an underwater robotic competition – see the movie "Spare Parts" for a great story around it.
Great movie. Lots of robotics watch parties when it released in 2015
I've been a mentor for 2 years and this thread is older than me. Ouch.
gotta keep the dream alive. if the thread dies, water game dies with it. stay strong robotiscists
we had to load our robot onto a truck in the rain this year, so thats… something? Close enough for now.
obligatory "this thread is older than me"
while trying to get some drive practice in the week before our first regional we accidentally played a water game…
It wasn't actively raining but our carpet was fairly soaked.
I think they will announce that next year's game will be called Hydro Havoc just to troll everyone.
FIRST certainly is aware of the concept of a water games: