Gears are skipping in the WCP flipped gearbox attached to two Falcon 500s. We have motor ramping done by Phoenix slew rate (configOpenLoopRamp). We replaced the belts on the right side and nothing works. Before, the ramping was 0.6 along with brake mode. Now if we set the ramping below 1.5 it's instant brake. We replaced the whole gearbox and it still skips the gears.
Picture of the right side: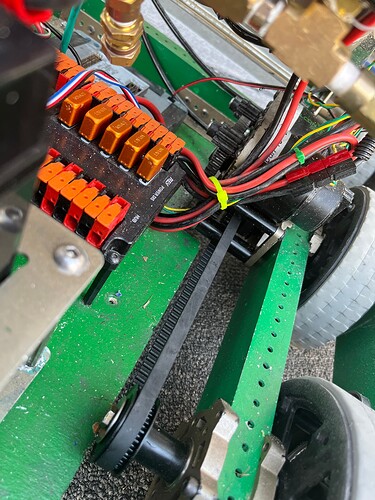 Picture of the left side (this side works partly):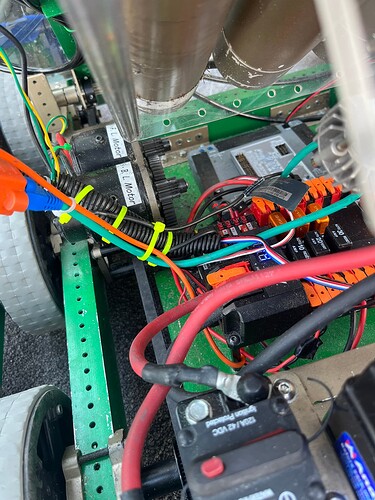 My code:
GitHub - JaiCode08/4065-2023-code
Everything worked before we replaced the belts on the right side. If we change the direction too quickly the gears skip (both sides). This problem also didn't happen before. Thank you for taking your time reading this.
EDIT: I ran the code in simulation and the ramping works with 1.5 but it does not work with anything below it, this is super weird. Anyone have any idea what's causing this?