Sorry this is late starting up this season.
This is a thread focused on registration counts and comparisons to the pace of prior year registration progress.
Here is last season's thread: # Registration 2019
3443 teams as of this morning registered for an event

8000 first assigned rookie rookie number for 2020, although that team still hasn't completed signing up for an event yet (pesky YPP wait period).
Team 8002 - The Knack from Lake Country School in Hartland, Wisconsin is the first rookie rookie to fully complete registration.
66 Regional events

105 District qualifiers

11 District Championships

2 World Championships
Registration is out of the gate ahead of last season. Here's a comparison graph: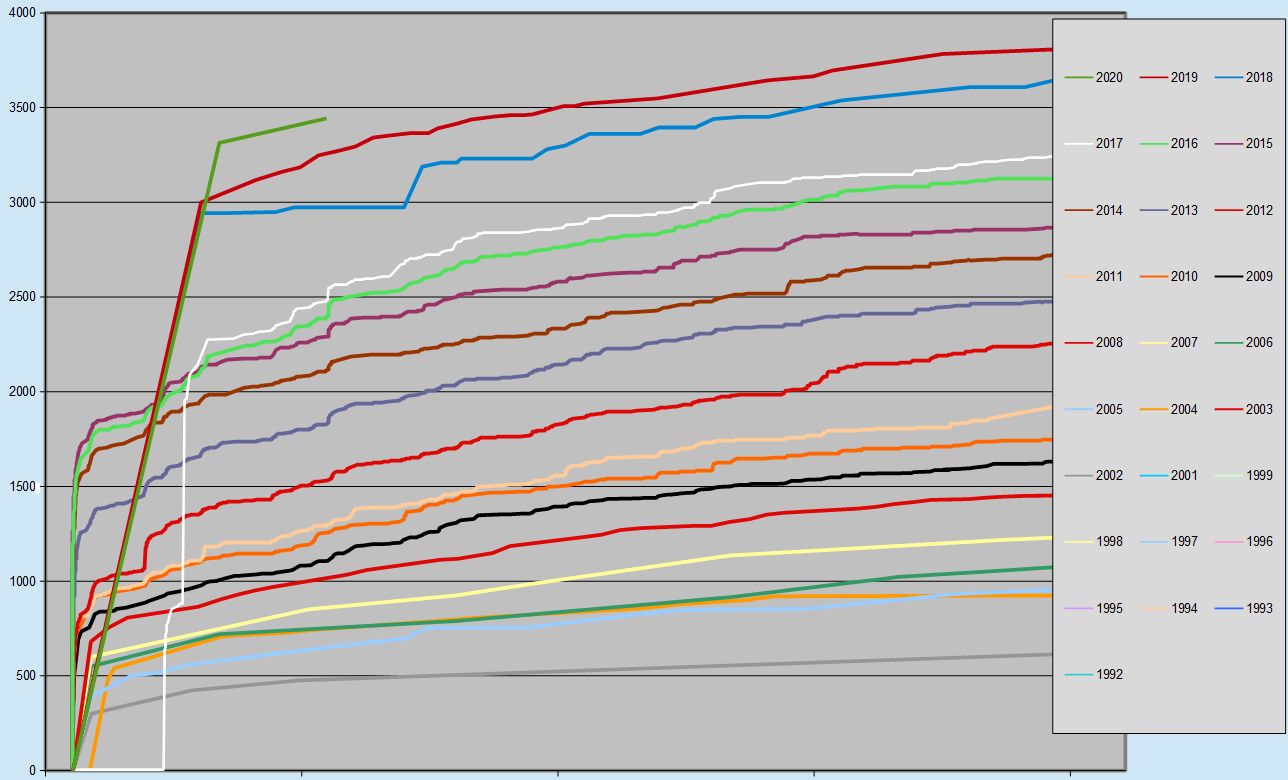 All Events – https://frc-events.firstinspires.org/2020/events
Although, some events are still missing from this official list, e.g., several District championships.