I have built a test stand for working with a Spark Max and a DC motor with encoder feedback.
I can run the motor in "Percent Mode" but when I try to run the motor in Position mode the control loop seems to be disconnected some where. The motor runs as if it were in Percent Mode. The output sets motor speed to fast and the position value increases (or decreases) and it goes sailing right past the set point without any change in the output. I can change kInverted and get the motor to run the opposite direction and it again sails past the setpoint as if it doesn't exist.
I was able to run a Neo Motor in Position mode and get it to stop at the setpoint. I did some tuning and got it to work ok (unloaded).
But for whatever reason I cannot find the setting that gets the encoder feedback to connect with the control loop when running a brushed motor. It seems like a fairly straight forward operating condition but it just acts like the feedback is not connected to the control loop.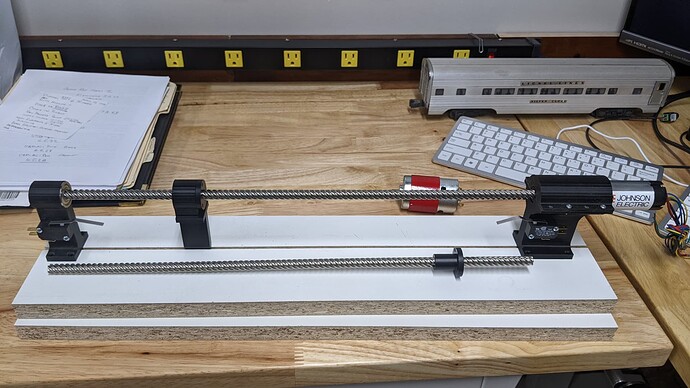 REV has been fairly helpful, but really slow with their responses. They sent a nice list of control parameters for the Spark Max, but I still cannot find the setting that causes the position feedback mode to work correctly with a DC brushed motor.