Another season has come so its time for an update from your friends at REV Robotics. This year we don't have a full thread of shiny new products or motors for you, but there are some big updates that we wanted to share.
REV Hardware Client now supports SPARK Max
In 2020, we released a new piece of software called the REV Hardware Client that was launched for our FTC control system items, I am now excited to share a bit more about this software for FRC. This software will be our one-stop place for all of REV hardware moving forward. It does lots of neat things like updating your device firmware, installing the right APIs, live logging, motor control, and even direct support requests to REV. In the future as we release new products, like the 2022 FRC Control system parts, they will also live in the hardware client.
We have now pushed out software to now support SPARK Max. You can Download the software and also check out our updated SPARK Max documents.
Note - The stand alone SPARK Max client will still function through 2021, but will receive no more updates.
Ultraplanetary 1/2in Hex Adapter - We launched it a while ago, but it might be useful for teams who would like to use the Ultraplanetary Gearbox on their FRC robotics as it makes interacting with standard FRC products a bit easier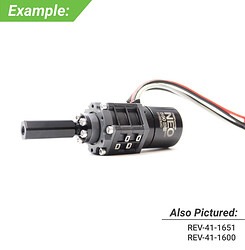 Other new stuff
We have several new products that will be released when they are ready, several of them in the next couple weeks. I will update this thread as things are available.
2022 FRC Control system components are still under testing and we are planning on releasing more information about them in them in the early part of this year.