Hey Everyone, its that time of the year again for REV to announce new products, update people on availability and get you ready for the season. We have a number of new things as part of REV ION Phase 2, we are excited to announce today. I will keep this thread updated starting today through the FRC season to keep you up to date.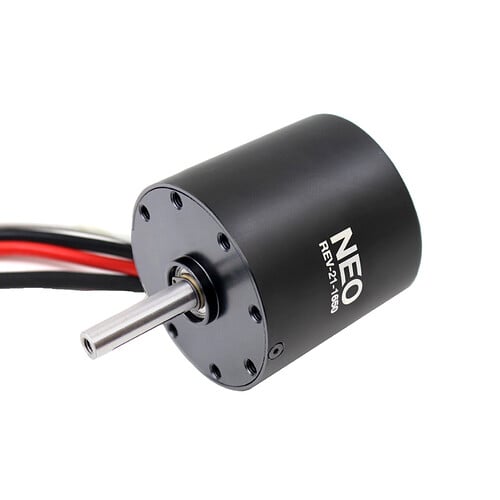 First up is an update to our NEO to version 1.1 NEO Brushless Motor V1.1 - REV Robotics
A tapped

#10-32

hole was added to the end of the shaft, allowing teams to retain pinions on the shaft without the need for an external retaining ring.
A tapped

#10-32

hole was added to the back housing of the motor. When a

#10-32

x 3/8in long socket head screw is inserted into this hole and tightened finger tight, this screw supports the internal shaft while pressing pinions, making it no longer necessary to remove the motor housing to press pinions (instructions coming soon).
Additional holes were added to the front face of the motor, which allows for more flexibility in orientation when mounting the motor.
more to come…