It was supposed to arrive in stock this coming week.
Kickoff Day update for you all.
Over the weekend Power Distribution Hubs and Spark Max went out of stock. We are expecting a shipment (air) delivery of these products on Monday and once they pass QC checks, we will turn them on.
For Swerve, we have now received the majority of the components for the modules (everything except the spark max mounting bracket, that is optional). Our priority is to get all of the pre-order shipped out, recognizing that we are already late on delivery for these. Our next step is to open orders for the community. The pre-sale represented only 40% of the total production we built for the season. We will be opening orders for these modules this next week, with the note that they will ship ASAP, but it might be up to 2 weeks for us to get them all kitted and packed up with the amount of orders we have coming in right now. It is my hope to get these out as soon as possible, and everyone at REV will be helping with this effort.
Thick wall, grid pattern and a bunch of other re-stock items are on a container that we are expecting delivery on next week, but as we have learned until it is in our warehouse the date might move.
For items in Canada, we re-stocked recently and will be sending new inventory and products to Canada every week.
We are expediting everything that we can to get you the parts that you need. If you have any questions feel free to post it here, or to reach out to support@revrobotics.com
Is there any estimate on when Through Bore Encoders will be back in stock?
Any updates on how to do this: Adds new parameters for configuring hall sensor velocity measurement? Can't seem to find anyway to do this.
Also, are the new adaptor boards for SPARK MAX with PWM encoder up on the website yet?
Happy Monday Everyone! I hope your weekend's were filled with lots of ideas and you are excited to get going on your Charged Up! Robot.
We have just gone back into stock on SPARK MAX, PDH, and a few other items. Same as before, these are coming to us in batches, so if they go out of stock quickly there will be more and we will update availability here and on our site.
MAXSwerve - All parts for our swerve modules arrived and are being kitted. All of the pre-order modules will be shipped out by Wednesday of this week. We have turned on ordering for more modules, with the note that it may take upto 2 weeks to ship them. We have all the parts here in Texas, it will just take us a while to kit everything. It is my hope that we can get them out much faster than 2 weeks, but I would rather give you a worst case estimate so your team can plan.
New Items
Swerve wheel - now available to order as a separate item if you want spares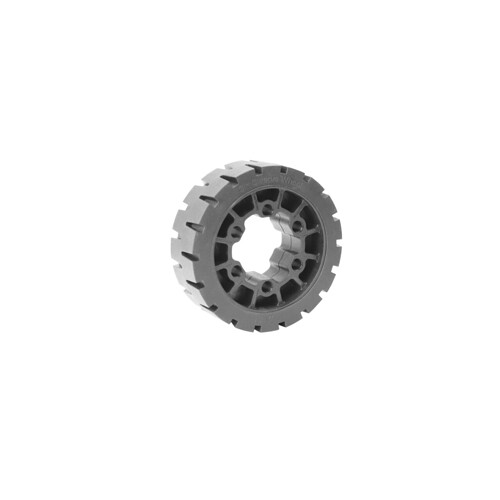 Swerve Hardware kit - The bevel gear and hub for a wheel if you want to make wheel changes faster without the need to remove the gear from the old wheel.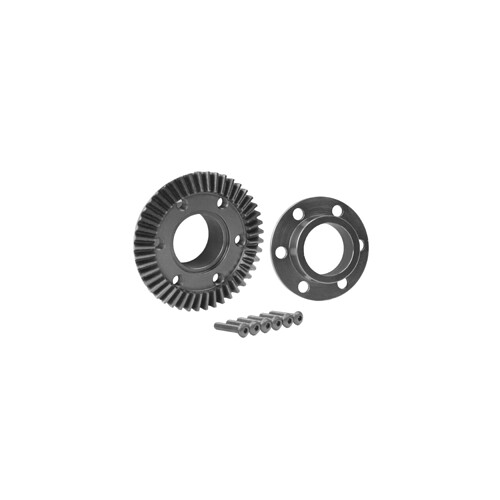 Absolute encoder adapter boards - We are waiting for our additional stock of these to come in, right now everything we have is allocated to swerve modules, but they are coming.
Also announcement - We are going to be releasing Kickoff Concepts documentation along with creating a REV ION Starter bot for Charged up. Kickoff Concepts is something we have done for FTC that past few years and we want to bring this type of content to FRC teams. The Starterbot, similar to FTC's version will give teams a starting point. We feel that projects like this and Everybot help teams who need a leg up or are not sure where to start each season. One of the nice things about REV ION is that the robot will not require fabrication beyond cutting the length of a few parts down, meaning it can be taken apart, and reconfigured as the season evolves or just used as a way to get something moving fast. It is our goal to release plans that are compatible with the AM14U drivetrain, an ION West cost drive, and also a REV Swerve drive. More details coming soon… Stay tuned to this thread and our Kickoff Concepts docs site here Kickoff Concepts - FRC Kickoff Concepts
Is this something predicted to be avaliable before Week 1 2023?
Thanks, we just updated the C++ and Java template repositories to fix this (and also made some other small improvements to the Constants file).
What's the expected restock date for the heavy grid maxtube?
Any updates on how to do this: Adds new parameters for configuring hall sensor velocity measurement ? Can't seem to find anyway to do this.
I don't really want to bump since I'm not sure if that's condoned on CD but this is a pretty important question imo, any updates on this?
Any updates on when the Blinkin LED Driver will be back in stock? We have several functional uses for LEDs in this game, and are hoping to get one to make that task easier.
And is the Blinkin compatible LED string still on the website? I don't see it. (I confess to not knowing much about LEDs beyond the p-n junction physics side of things, which is to say I understand the physics but have never played with the commercial products, so don't know one strip of lights from the next.)
In the manual for the NEO V1.1, the motor curve graphs seem to be missing some labels on the vertical axis, specifically on the right side of these graphs: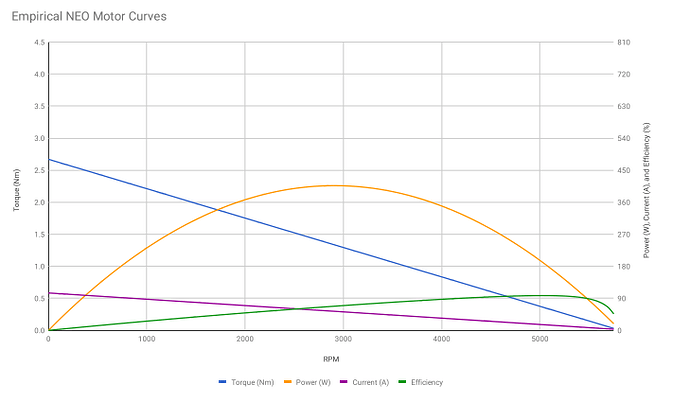 The right side of the graph has a label indicating "Power (W)", "Current (A)", and "Efficiency (%)". It only has one set of numbers though. Is it just me, or are there missing numbers here that could be useful for working out gear ratios, for example?
Some of this can be worked out, using the information in the chart on the first page of this document, but it would be good to add the missing information.
All of the data series that are listed on the right vertical axis are on the same number scale. Units are as indicated in the parentheses.
Too little post kickoff rest.
Thanks!

On the fourth day of build season
my mentor gave to me
a box from REV Robotics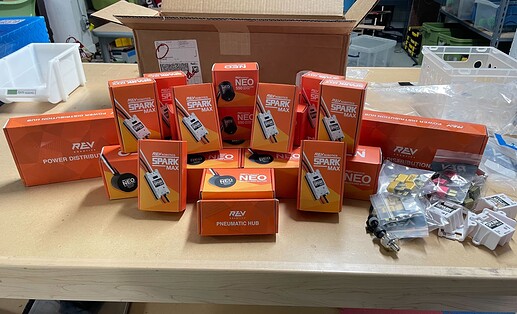 Read Me

Thanks to everyone at REV Robotics for getting stuff back in stock and out into our hands!
3 years after my team first started thinking about going brushless, it's finally happening! We're all so happy.
@Greg_Needel Do you anticipate getting the RT25 16-tooth pulleys in stock this season? We love the flexibility the RT25/# 25 chain gives you, but would really prefer to use belt for this particular application

They should be live today or tomorrow.
@Greg_Needel Will the heavy grid MAXtube restock at the same time as the RT25 pulleys? If not, do you have an updated expected restock date? Thanks!
I'm wondering about this, as well.
Hey Everyone some general info and then answers to some questions.
REV is shipping out orders as fast as we can, we are currently running a few days behind on fulfillment but are catching up every day. Thanks for being patient with us, and if you have any questions about your specific order you can reach out to us at sales@revrobotics.com
SPARK MAX - We have sold through our batch we had and our next re-stocking will be in a couple weeks, followed by more every following week. AndyMark is getting some stock in sometime soon, please enter your email and be notified when they are back. We are in the largest of the time gaps between shipments as some components we needed arrived in late December and it takes time to build and test the devices, please stay with us they are coming back soon.
Update for you that took some investigation, short story is we found a but where the API isn't working. We will have an updated API and documentation for this within the next week or so. Sorry for the delay, I know this is one thing that many teams requested for SPARK MAX updates after last season, but it is coming.
I don't have a restock date for the Blinkin. The design of that device is on the older side of things and some of the components have been incredibly difficult to source, as it is not one of the core required electronics we are just waiting to get components on it. I would look for other LED solutions for this season. The PDH has a switchable channel that you can use to blink a single LED, WPI libs now has native led support so you just need a power source and you can drive them directly from the roboRIO. That isn't as simple as the blinkin, but they are available to you right now.
These are in our warehouse now and will be turned on for ordering very soon.
We expect the heavy grid MAXtube to be instock late next week. We are loving our luck with container delays. This time the community can route for the container ship known as the ZIM NINGBO